Kiting in Cape Town
If you want to go big you go to Cape Town around February/March, the spot where the RedBull King of the Air competition is held every year. This is where the wind and waves meet, creating the perfect conditions to pop high and break your airtime records. It is also a pretty cold water spot so bring your thick wetsuit. For the days without wind there are a lot of touristic activities you can enjoy. Combined with great food and crazy parties this is truly a great place to spend a couple of months, easily!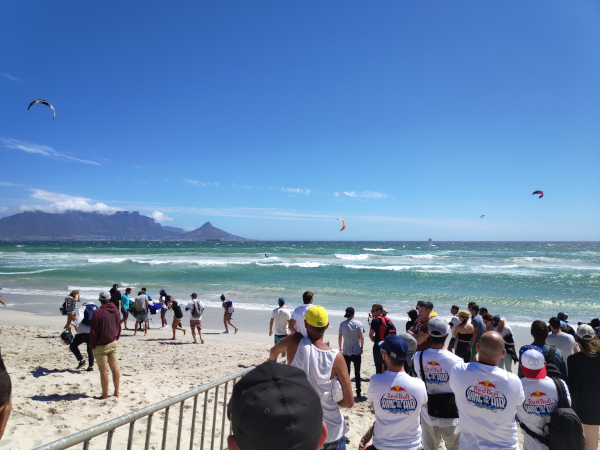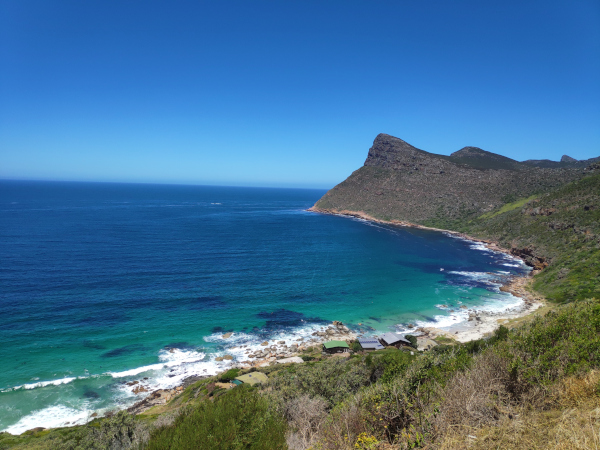 Location
Cape Town is a dry city in the south-western point of South Africa and was an important trading outpost for Dutch and British colonial times. This is why the language is English and many names and expressions are Dutch. While great for kite surfing during the season (Jan–Apr), there are lots of things to do when the wind is letting you down. In Big Bay (north of Bloubergstrand) and in Muizenberg (south-east of Cape Town) there are good waves for surfing for example, if you'd like to keep to the water sports.
Otherwise, in Hout Bay in the south there is a great opportunity to swim among (wild) seals with snorkel gear. While at first a little hesitant, the seals are very playful and like to tease you a bit (especially the young ones) by softly biting you or splashing right in front of you. Just past Melkbosstrand up north there is a skydiving club if you'd like a bit more adrenaline and watch the Table Mountain from above. There are also opportunities to go parasailing, mountainbiking or hiking. Especially the Table Mountain has a number of great trails for hiking, such as the Skeleton Gorge (and its suicide brother, with jumps of ~12m and more) and the Platteklip Gorge.
For more cultural activities, the free city tour about apartheid will give you a quick introduction into the country's history. The many vineyards around Cape Town are absolutely amazing. so make sure to visit the Franschhoek and Stellenbosch regions for wine astings and lunch. If you have the time, make sure to do a roadtrip to the east along the coast and visit Wilderness and the many natural reserves and parks.
Wind
The big wind everybody is waiting for in Blouberg is the southerly†. As soon as the wind starts blowing the Table Mountain become covered by a carpet of clouds, which is a good indicator to pump up your 7m2. There is no need to look for other directions, really. See Southerlies!
Spots
Bloubergstrand - This is the main spot along the whole beach, concentrated in Dolphin Beach and Sunset Beach. Usually the wind seemed a bit earlier and strong around Sunset Beach, but this could be just a feeling. The whole beach has nice waves and a strong southerly wind. To the north there is Big Bay which is a bit more secluded. There is a popular downwinder from Sunset Beach to Big Bay or past, especially amazing with a surf board to catch the waves while riding downwind.
Langebaan - About an hour north of Blouberg is a small town with some pretty amazing wind days with the possibility of kiting among seals. Right in town is the main spot where the wind from the south funnels through the hills. A shallow spot a little further south through the village is called Shark Bay and is perfect for practising new tricks.
Hermanus - Quite a drive east from Cape Town is the famous whale-watching town. At high tide the lagoon fills up and gives a great flat-water spot.
Conditions
The water is very cold around Cape Town so best bring your 5mm wetsuit. The sun is quite tough too so don't forget that Island Tribe. Furthermore, bring you whole quiver as usual but especially the small kites will be used alot here! If you happen to break your kite, go to Second Wind Sails in Paarden Eiland.